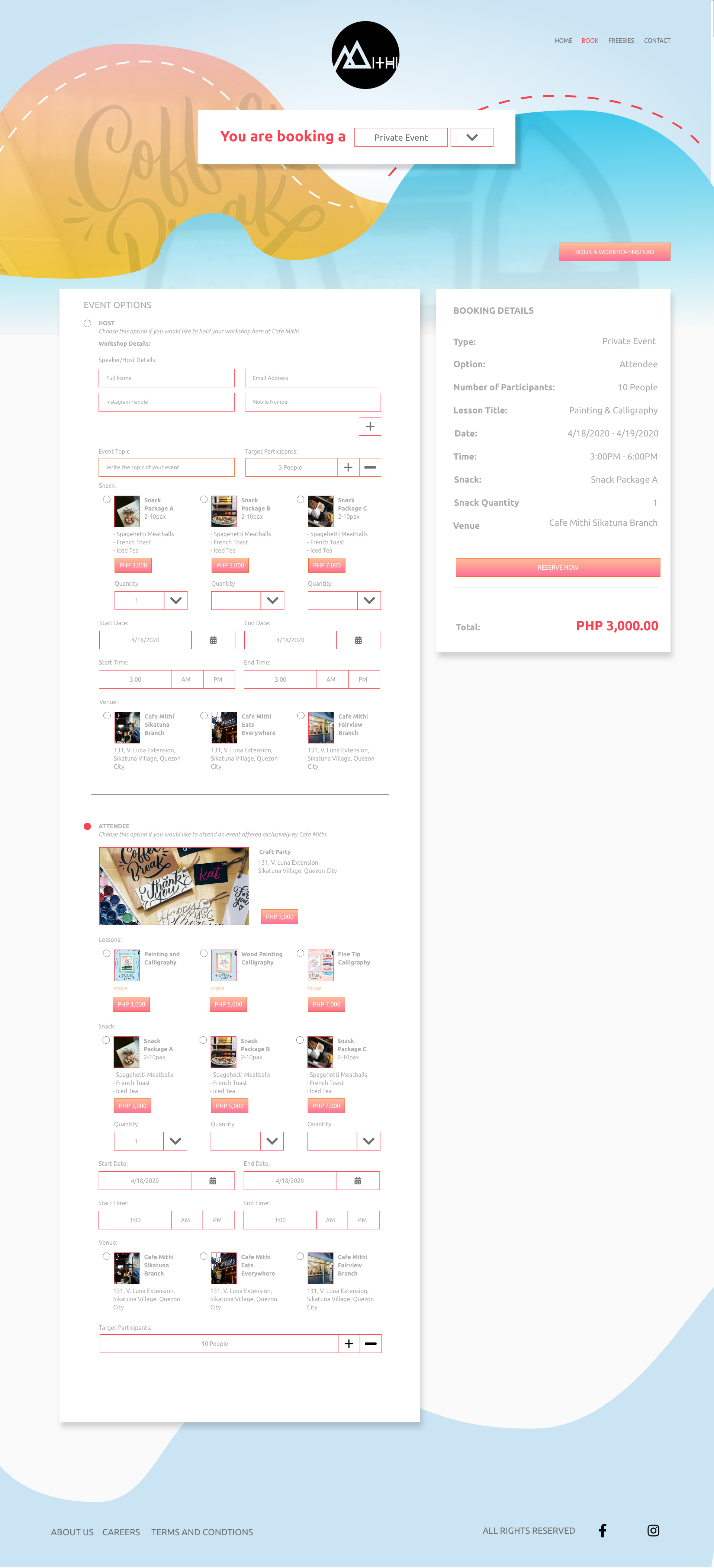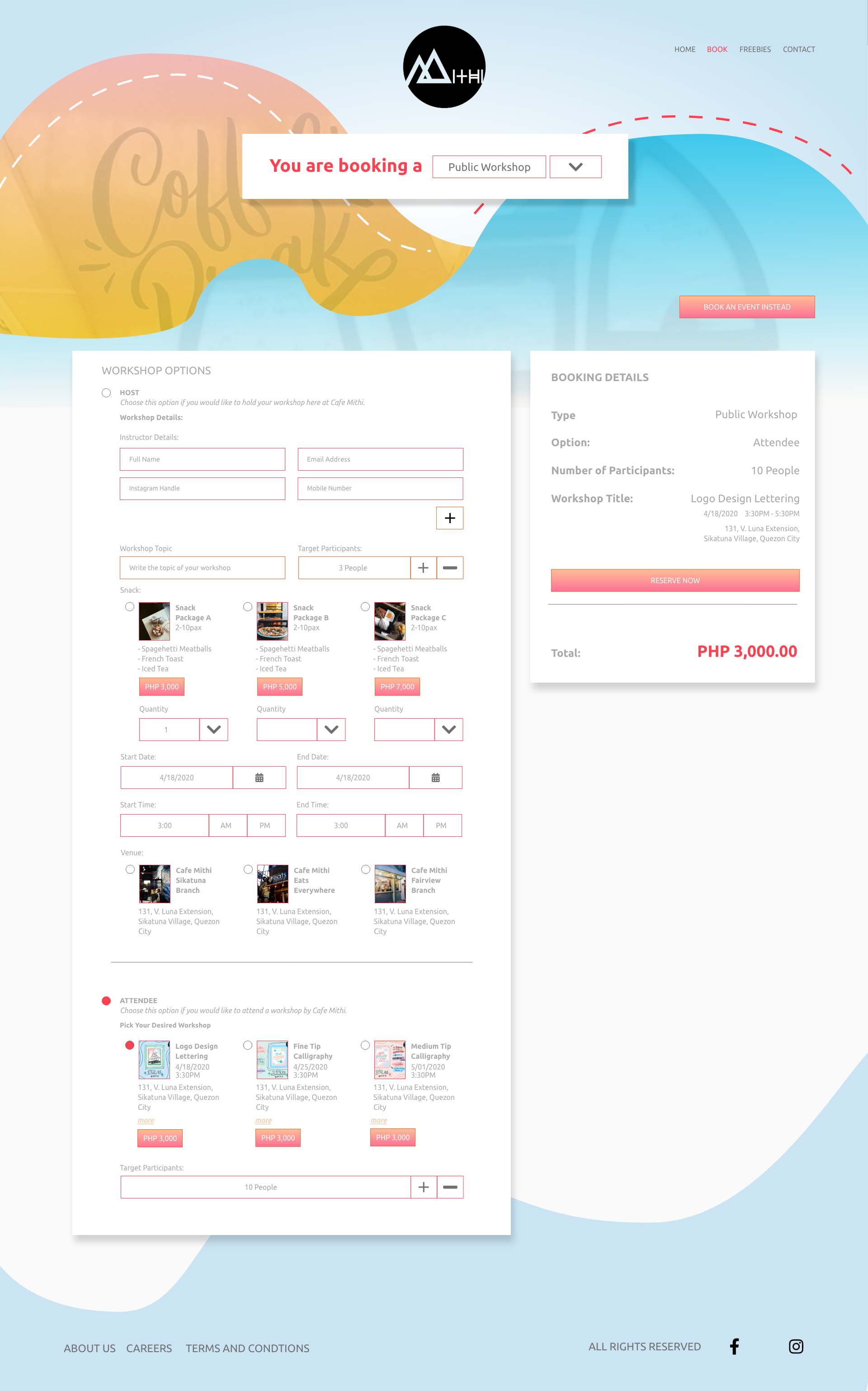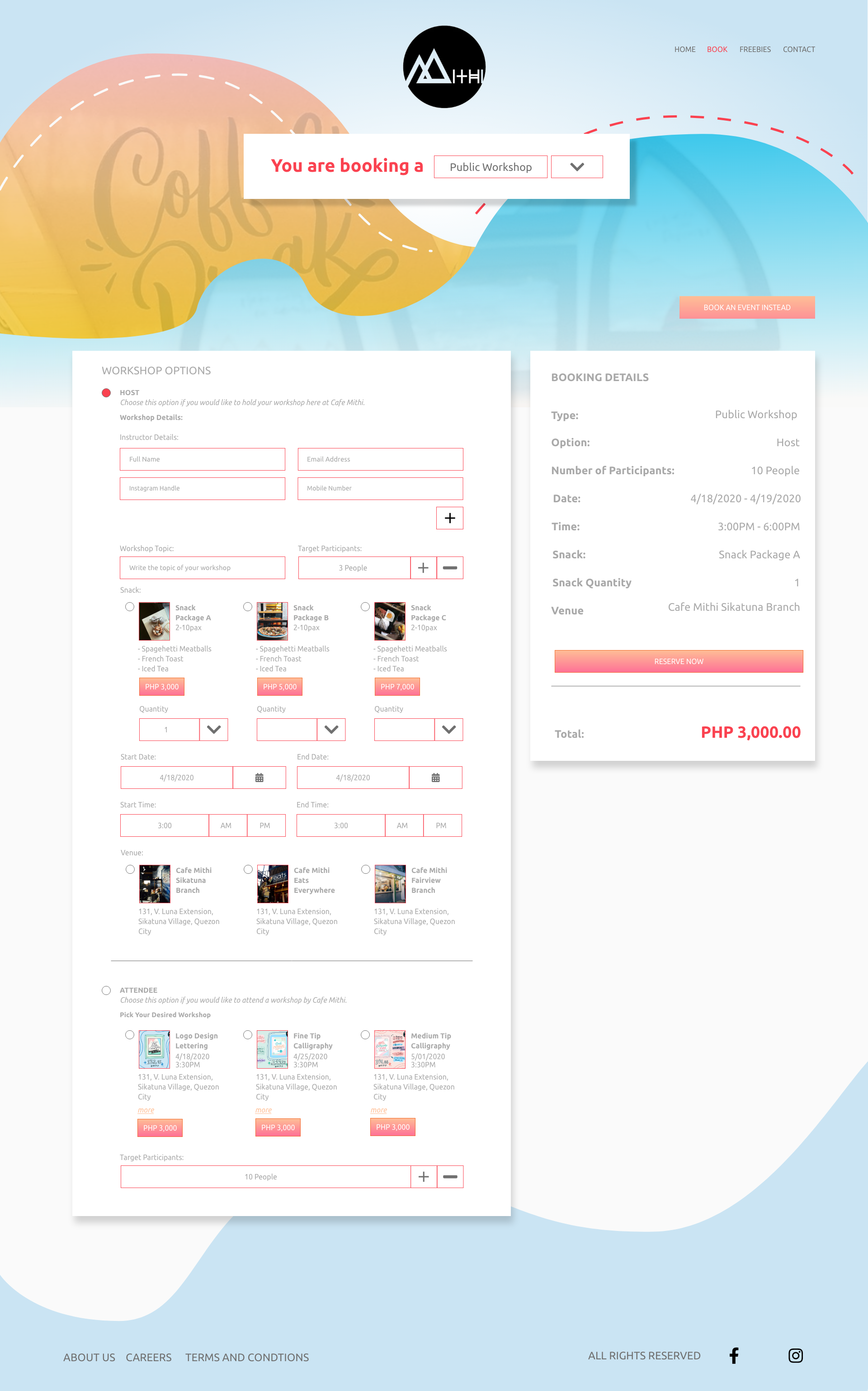 Project Brief:
This is a personal project website redesign of
Cafe Mithi
, a creative space with coffee shop for Filipinos that teaches lettering, calligraphy and arts for homepage and booking page. I focused on these areas as these are the crucial parts of sales in a website.
The Problem:
Cafe Mithi has workshop and event reservations that has 4 sub-level navigation under reservation menu of their current website which can be confusing for their users.

The Solution:
Create a web booking app for Cafe Mithi that would centralized the experience of booking either public or private event and workshops since they offer venue reservation for workshop hosts and private events. I had to list down on a paper the existing platform and sort the data.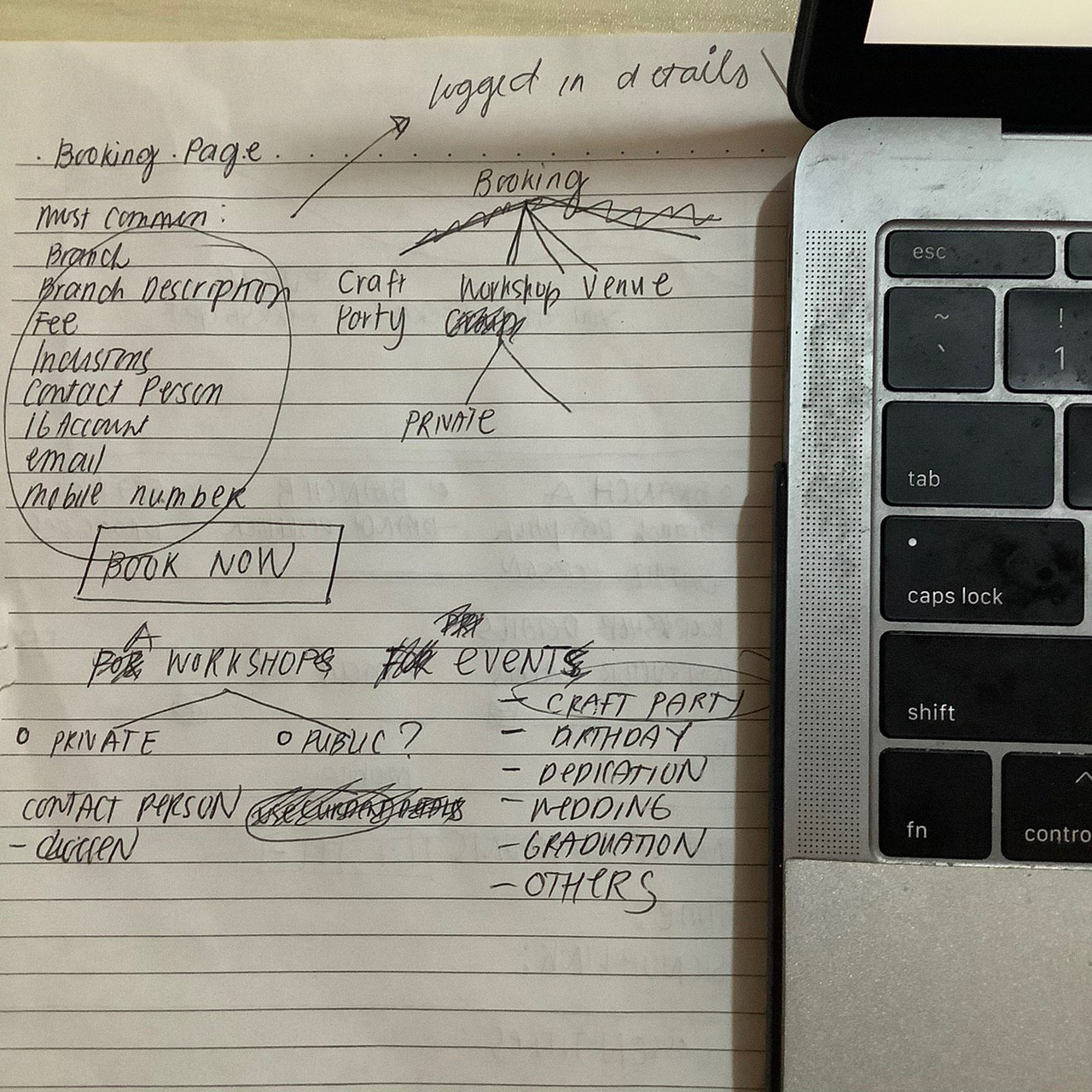 Drafting and sorting stage of the website re-imagined.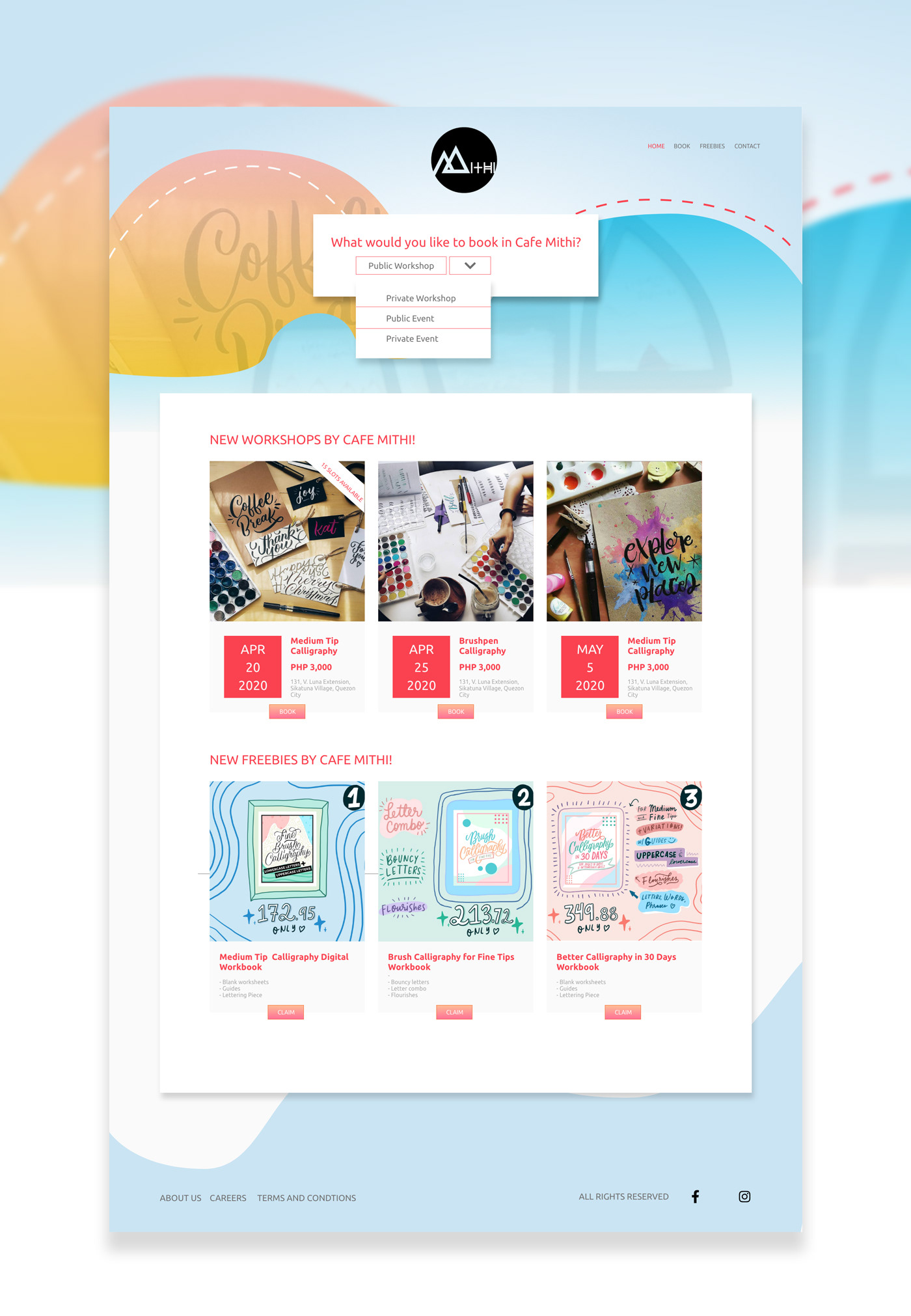 To start off, here's a homepage study for Cafe Mithi. It's pretty much alike with Airbnb except that it is a workshop and event booking web app. Users can select from the dropdown page where they choose private or public. 
New workshops and new freebies was placed on the landing page to entice users of what Cafe Mithi offers.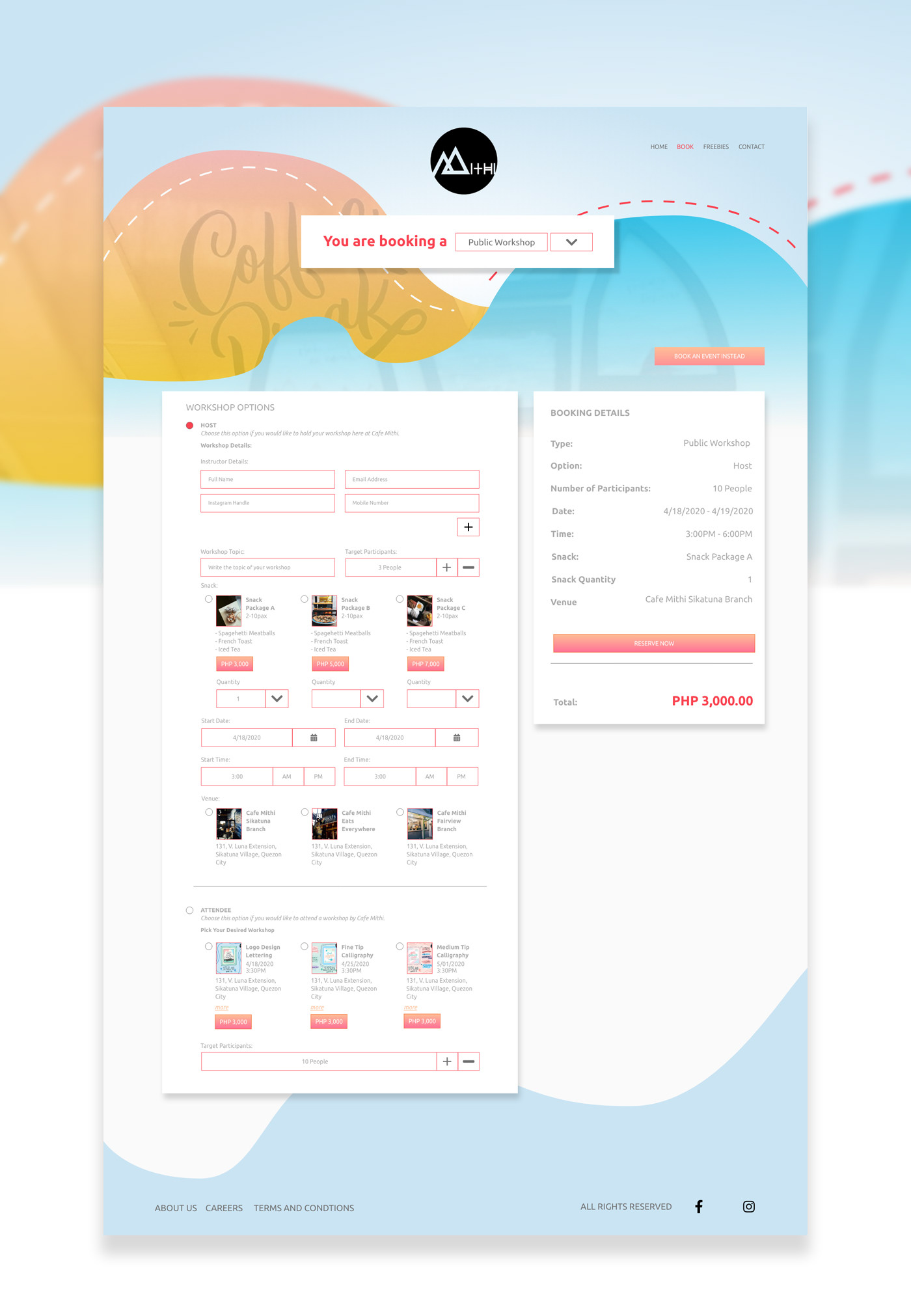 The idea is when a user books, he can see two options. As a host or as an attendee regardless of a type (private or public) of workshop and event. This is to help alleviate unnecessary redundancies on the web app.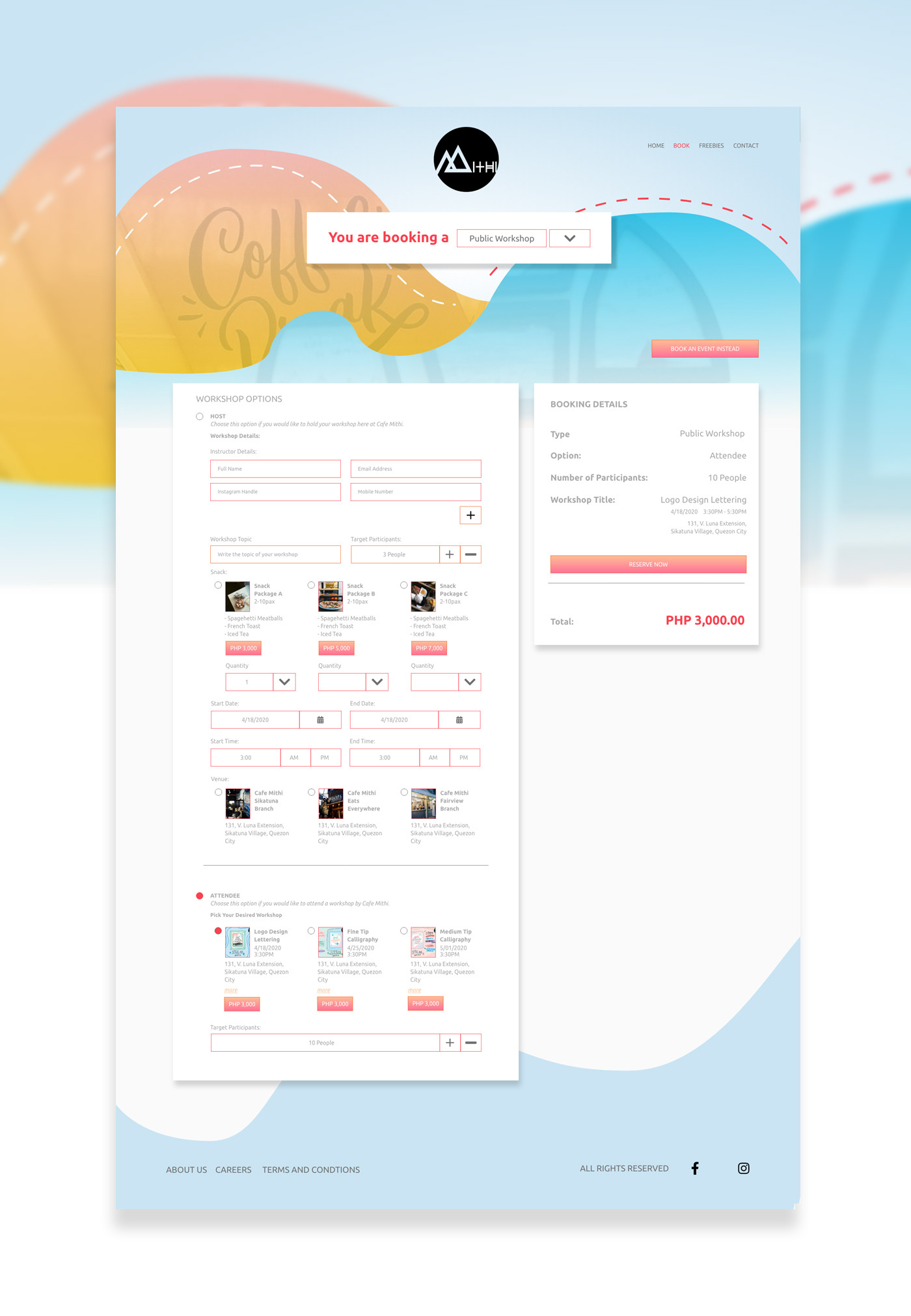 The attendee option has fewer blocks since the lessons, dates and venue are given by Cafe Mithi.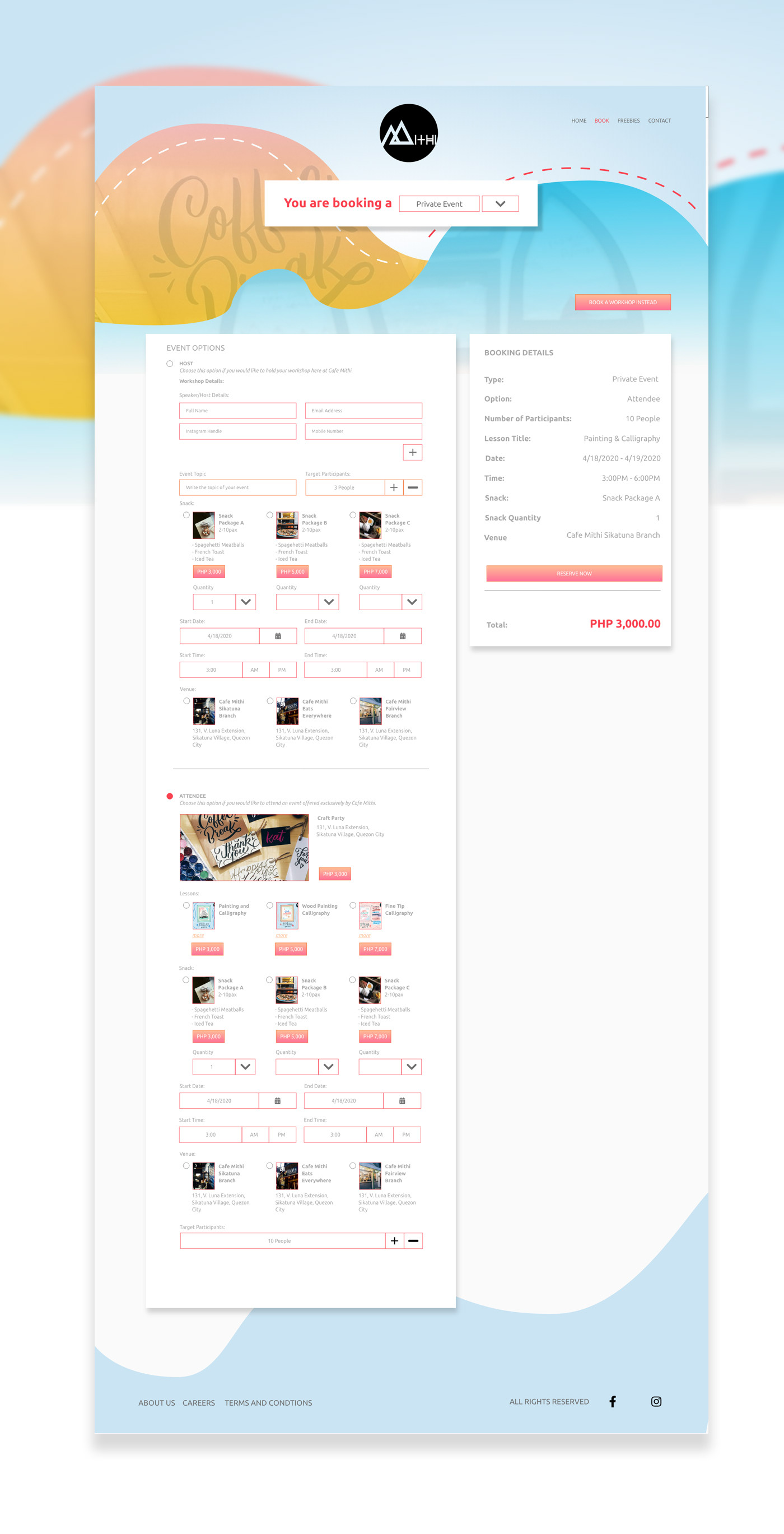 Cafe Mithi offers craft party event for the users wherein they can customize the date, time, lessons they will be taking as well as the snacks that's why this option was placed under the private event.
Thank you for taking your time, reading this material. I am hoping to help Cafe Mithi establish their web app soon.